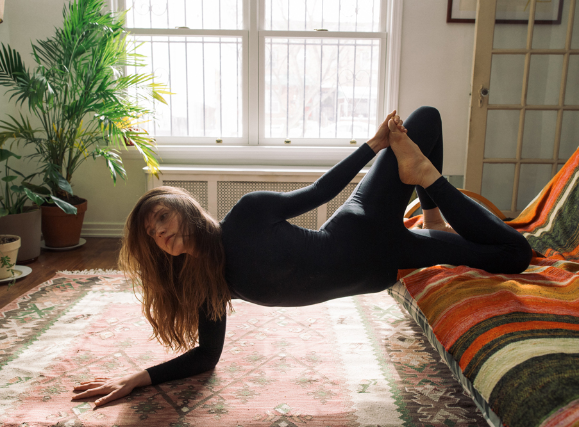 Sat May 12 2018
8:00 PM Doors
1608 Dundas St West
Toronto, ON M6K 1T8
Ages 19+
Share With Friends
Limited tickets available at the door.
This event is part of Canadian Music Week for more info check out cmw.net/music
CMW Presents
Annie Hart
with
LOLAA,
Haley Blais,
Crystal Eyes
Sorry, you missed this event.
Check out other similar events on TicketWeb.
Annie Hart is best known as one-third of Au Revoir Simone, the beloved all-female synth trio that counts David Lynch as a superfan (and also recently appeared on Twin Peaks). But with the eight tracks on her solo debut, Impossible Accomplice (Instant Records, Sept. 15), Annie will emerge as an electrifying artist and producer in her own right.

During the band's hiatus, she has been crafting pop songs on classic synthesizers, with a less-is-more approach, writing and engineering the record on her own in the basement of her Brooklyn home, sneaking sessions in while her children were sleeping. Greatly influenced by the spare synthesizer sounds of Laurie Spiegel and the stripped-down sensibility of artists like Alex Cameron, Annie has embraced her love of meticulously crafting the perfect tone to match the emotion of a song.

In songs such as the first single, "Hard To Be Still" (featured on an episode of Netflix series, Gypsy, starring Naomi Watts), Annie cuts back the layers to reveal a rawer version of the dreamy synth pop her band was famous for forging. Solo, Annie has opened for artists such as M. Ward and Neko Case.

Lex Valentine and Nadia Valerie King emerged in 2016 as LOLAA, releasing their debut single, "Always Been", featuring backing vocals from '90s dance icon, Simone Denny of Love Inc. In a short period of time, the duo has shared the stage with Tkay Maidza, Helado Negro, Puro Instinct, Fear of Men, Rey Pila and more. The band has garnered features in Remezcla, Toronto Star, Indie 88, NOW Magazine, and were named one of the Top 10 Toronto Sibling Bands in BlogTO. King and Valentine had spent the better part of a decade as two-thirds of Toronto's Magneta Lane. LOLAA has the sister songwriters combining their experience and skill with the cultural influences that had lay dormant in their previous work. Finding the warmth and colour of freedom that laid the groundwork for LOLAA - drums, bass, movement, rhythm, pop-infused vocals and no limits songwriting, LOLAA takes inspiration from Latin American, 70's / 80's pop music/icons: Daniela Romo, Gloria Estefan, Laura Branigan, Debbie Harry, Donna Summer, the elegance, the dancing. The project became a mix of all the ideas the sisters had in their heads, a cultural collide of sounds. King and Valentine are of Mexican descent and have always considered this to be an integral part of their identities as people. LOLAA takes its name from the Spanish name Dolores (Lola), meaning "Lady of Sorrows." Their debut EP LOLAA, produced by Jon Drew (Fucked Up, Tokyo Police Club), was released May 2017, with the Spanish offering just around the corner.

It's hard not to fall in love with Blais as she expertly puts into song so much of what humans are feeling. Hailing from Vancouver, BC, Haley Blais began her musical career as a solo folk artist. After her debut EP Late Bloomer (2016) was released independently online by demand of her YouTube subscribers, Haley went from single white female yielding ukulele, to five piece band. Let Yourself Go, a 5 track EP, set to be released April 2018, will feature a more mature sound of folk rock and pop. The EP lyrically stays true to Haley's comedic side, while showcasing the evolution of her musicality. While Late Bloomer focused on the grief of a former self, Let Yourself Go is a commentary on where Blais is going after she's bloomed.

Crystal Eyes was spawned from the nomadic song-writing of Erin Jenkins in cities across Canada, ranging from Tofino to Halifax. The result of these sessions is a collection of melancholic dream pop falling somewhere in between Francoise Hardy and Guided by Voices. After returning to Calgary, she recruited Chris Dadge (Lab Coast, Chad Van Gaalen, Alvvays) to record and play bass for 2015's 'No Man is an Island', and 2017's 'The Female Imagination'. Working on their trusty Tascam 388, the recordings feature warm, reverb-drenched tones and live-off-the-floor performances that blend 90's shoegaze and 60's garage rock. Crystal Eyes find the space in between happiness and sadness, the melody inside the memory, the world seen through a softer lens.


'…a psychedelic swirl of kaleidoscopic imagery that perfectly complements the trippy groove of the song.' - Exclaim


'…a dream-pop barnburner' – Chart attack


'…a nice and dreamy aesthetic to their sound– complete with sun bleached guitars and high-pitched female gang vocals.' – Austin Town Hall


'Erin Jenkins establishes a Western Canadian beach-head for shoegaze/dream-pop with her own take on the genre. ' -Ride The Tempo.


'[a] swoon-worthy downer-pop group' – AUX.
CMW Presents
Annie Hart
with
LOLAA,
Haley Blais,
Crystal Eyes
Sat May 12 2018 8:00 PM Doors
The Baby G
Toronto ON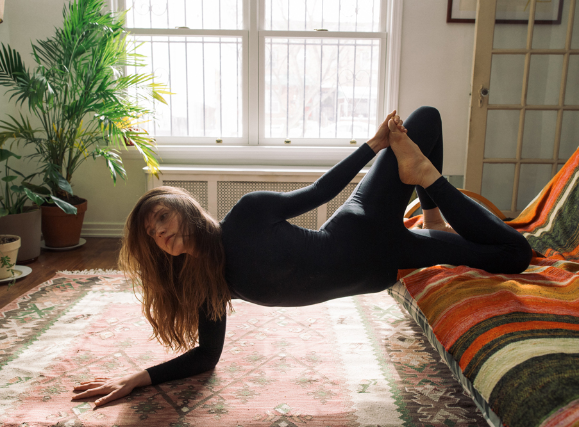 Sorry, you missed this event.
Check out other similar events on TicketWeb.
Ages 19+
Limited tickets available at the door.
This event is part of Canadian Music Week for more info check out cmw.net/music