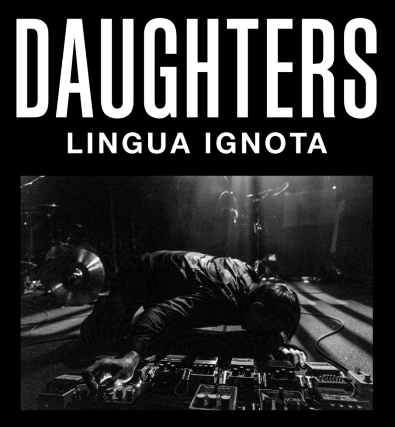 Sun Dec 1 2019
7:00 PM Doors
254 E Hastings Street
Vancouver, BC V6A 1P2
$22.00 plus fees
Ages 19+
Timbre Concerts presents Daughters with guests Lingua Ignota.
For more info on Timbre Concerts and their upcoming concerts visit www.timbreconcerts.com.
www.timbreconcerts.com
Daughters,
Lingua Ignota
By titling their 2018 fourth full-length and debut for Ipecac Records, You Won't Get What You Want, Daughters send a crystal clear message. The quartet—Alexis Marshall [vocals], Nick Sadler [guitar], Jon Syverson [drums], and Sam Walker [bass]— follow the same internal compass that guided them to blur the lines of fickle heavy music sub-genres in the first place and quietly ignite a cult fervor typically reserved for grindhouse phenomena.

In fact, the best way to describe the philosophy and the sound of the quartet is simply: rock 'n' roll.

"I've always felt we decide what a Daughters record is," Alexis states. "It's not a sound or an aesthetic. Daughters is the name of our group and, we will do whatever we want to do with it."

"We've changed our sound from record to record since the beginning," says Nick. "We always had a very broad interest and taste in music across the spectrum. We are a rock band at heart, expect not to expect anything."

There was a time expecting another Daughters record might've been met with disappointment. On the heels of their 2010 self-titled offering, the members engaged an indefinite hiatus. One fated dinner and two sold out hometown shows in Providence in 2013 saw them pick up where they had left off. Throughout the next four years the band recorded, eventually culling down a Dropbox of 150 ideas to the ten comprising You Won't Get What You Want. In the end, if you want a Daughters record, you'll get it here.

"CALIGULA", the new album from LINGUA IGNOTA set for release on July 19th on CD/2xLP/Digital through Profound Lore Records, takes the vision of Kristin Hayter's vessel to a new level of grandeur, her purging and vengeful audial vision going beyond anything preceding it and reaching a new unparalleled sonic plane within her oeuvre.

Succeeding her "All Bitches Die" EP, "CALIGULA" sees Hayter design her most ambitious work to date, displaying the full force of her talent as a vocalist, composer, and storyteller. Vast in scope and multivalent in its influences, with delivery nothing short of demonic, "CALIGULA" is an outsider's opera; magnificent, hideous, and raw. Eschewing and disavowing genre altogether, Hayter builds her own world. Here she fully embodies the moniker Lingua Ignota, from the German mystic Hildegard of Bingen, meaning "unknown language" — this music has no home, any precedent or comparison could only be uneasily given, and there is nothing else like it in our contemporary realm.

LINGUA IGNOTA has always taken a radical, unflinching approach to themes of violence and vengeance, and "CALIGULA" builds on the transformation of the survivor at the core of this narrative. "CALIGULA" embraces the darkness that closes in, sharpens itself with the cruelty it has been subjected to, betrays as it has been betrayed. It is wrath unleashed, scathing, a caustic blood-letting: "Let them hate me so long as they fear me," Hayter snarls in a voice that ricochets from chilling raw power to agonizing vulnerability. Whilst "CALIGULA" is unapologetically personal and critically self-aware, there are broader themes explored; the decadence, corruption, depravity and senseless violence of emperor Caligula is well documented and yet still permeates today. Brimming with references and sly jabs, Hayter's sardonic commentary on abuse of power and invalidation is deftly woven.

Working closely with Seth Manchester at Machines With Magnets studio in Pawtucket, Rhode Island, Hayter strips away much of the industrial and electronic elements of her previous work, approaching instead the corporeal intensity and intimate menace of her notorious live performances, achieved with unconventional recording techniques and sound sources, as well as a full arsenal of live instrumentation and collaborators including harsh noise master Sam McKinlay (THE RITA), visceral drummer Lee Buford (The Body) and frenetic percussionist Ted Byrnes (Cackle Car, Wood & Metal), with guest vocals from Dylan Walker (Full of Hell), Mike Berdan (Uniform), and Noraa Kaplan (Visibilities). "CALIGULA" is a massive work, a multi-layered epic that gives voice and space to that which has been silenced and cut out.
www.timbreconcerts.com
Daughters,
Lingua Ignota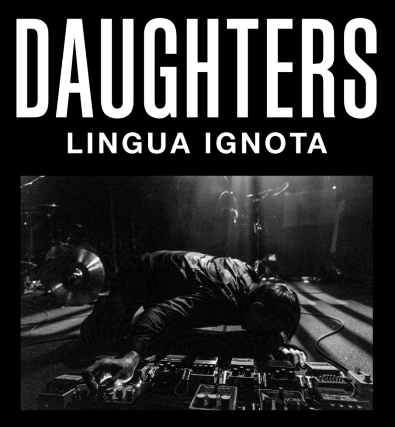 $22.00 plus fees
Ages 19+
Timbre Concerts presents Daughters with guests Lingua Ignota.
For more info on Timbre Concerts and their upcoming concerts visit www.timbreconcerts.com.