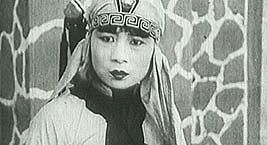 RED HEROINE
Dir: Wen Yimin|China 1929|94min|Video|Silent film with Chinese & English Subtitles|Original score composed and performed live by Devil Music Ensemble|
Banned in China after the Cultural Revolution, Red Heroine (Hong Xia) was made at the height of the martial arts craze in Shanghai (1920s-30s) and is the 6th episode of a 13-part serial. It tells the story of a young woman, Yun Mei ("maiden of the clouds") who is kidnapped during a military raid.
THIS IS THE CENTREPIECE PRESENTATION OF THE FESTIVAL
Eighty years after its original release in Shanghai, Red Heroine, the only surviving silent martial arts film of that notable era, finally screens in Canada. This special screening will be presented with an original live music score by Devil Music Ensemble, which brings together the traditions of Chinese classical and folk music, along with soundtrack influences from classic kung fu cinema.
This film is rated 14+
There are two price types listed for this event.
There is a "General Admission" ticket and a "Discounted General Admission" ticket.
The following people are eligible for the discount:
- students (with valid current ID)
- seniors 65+ (no ID required)
- bulk sales (walk-up only at T.O. TIX, 10 or more tickets to THE SAME SHOW)
For more info: www.reelasian.com