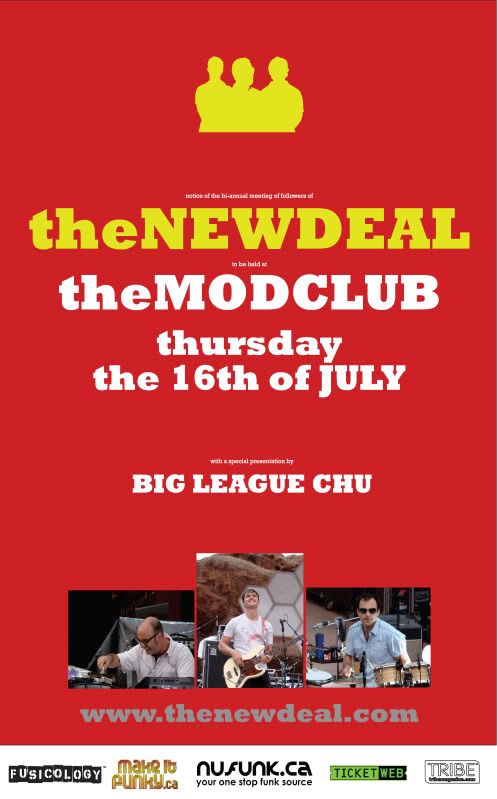 The NEW DEAL
is to play Toronto's Mod Club Theatre presented by
Nufunk Concerts
on Thursday, July 16th, 2009, presented with local breakbeat DJ legend Big League Chu.
The New Deal's almost eleven-year career has produced nine records, spawned countless Live Electro bands, garnered numerous award nods and continues to inspire an ever-growing audience throughout North America who flock to their sold-out concerts.
Their upcoming hometown Toronto show marks a time in the NEW DEAL's career where the their sound and showmanship have been taken to a new level. Drawing ever-increasing audiences filled with new faces, this band exemplifies the idea that grassroots popularity can be a truly satisfying slow-burn that never stops growing.
for more info visit:
www.nufunk.ca