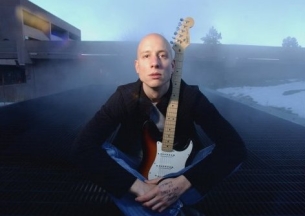 Zaphod Beeblebrox
STUART DAVIS (TV Host of Sex. God. Rock 'n Roll.)
Thursday, Jun 13, 2013 8:00 PM EDT
Zaphod Beeblebrox, Ottawa, ON
19 years and over
Purchase Tickets
Tickets available at the club
Additional Information
"Without exaggeration, Stuart Davis is one of the most fascinating and exceptional songwriters in modern music." - SAN JOSE METRO

"Davis may be the best songwriter you've never heard of."- DES MOINES REGISTER

"Not since Bob Dylan burst through has Minnesota produced such a confident and creative songwriter and social observer." - MINNEAPOLIS STAR TRIBUNE



Stuart Davis, a practicing Buddhist monk, is a Musician-Director-Comedian-Author. With 15 albums to his credit and guest appearances on NPR and syndicated radio's "Coast to Coast Live," music is still his main squeeze, and his irreverent TV show, Sex God, Rock 'n Roll brought Stuart's down to earth wit and irreverent humor – a mainstay of his live shows – to a larger audience. His latest release, Music For Mortals, on SDM, is proof; the melodies are catchy and instantly memorable, intelligent songwriting in the vein of Joe Jackson, Elvis Costello, XTC, and - being a Minnesota native - Bob Dylan. The first single, "Beautiful Place," has thought-provoking lyrics and builds to a soaring, instantly memorable chorus you'll have a hard time getting out of your head, and USA Today selected "Not Another Lifetime" for their Playlist, saying, "the versatile, sonically inventive singer/songwriter is at his most wickedly playful on this track from Music for Mortals."

The album was funded by fans from 15 countries, who put up over $80,000, to see the project come to life, and then waited two years for it to be completed. "It was astonishing, this outpouring of support from around the world," he says. Their enthusiasm was contagious, because the new music finds Davis more on fire than ever.

Having performed over 1,000 concerts in the US and Europe, Davis still enjoys the road and connecting with a live audience. Along with his songs, which have garnered him a loyal cult following, his shows contain edgy comedy and earthy spiritual insights. "The best thing about touring is the people," he says. "They still surprise me, like the way my fans made this new album possible. It reminds me to keep a beginner's mind, always."

Music For Mortals, is in consistent rotation in 50+ radio stations across the U.S. and the single from the album just broke into the top 100 nationally, and is climbing. In-studio appearances on syndicated shows such as Coast to Coast AM, NPR's Weekend Edition and World Café have been some of the highlights of his touring career so far.




Processing your request, please wait....